Profile Examples and Formula
This section comes right under the Objective, or the Objective can be incorporated into the first line of the paragraph or bullet – be sure to bold the job title. This segment can be called Highlights or Summary or Profile, your choice. I usually spend about an hour crafting the Profile. If the reader likes what they read in your Profile they will usually read the rest of the resume.
Example 1: A senior Administrative Assistant position with 15 years experience in all aspects of corporate office practices. Exceptional computer software expertise including; suh, jdi, and Photoshop. Extensive knowledge of overseas business practices and travel arranging…
Example 2: An Office Manager with 10 plus years organizing and preventing mayhem from running rampant in corporate environments. Minimally 40 person reporting structure for multiple offices across Canada…
Example 3: An entry level Accounting Clerk with three years A/P and A/R experience in a public accounting firm…
If you choose to use a paragraph format, limit the content – the shorter the better. Senior management usually prefer the paragraph format. If you are making a career change you will probably want to use the paragraph format.
PROFILE EXAMPLE

A highly accomplished Corporate Real Estate Strategist with extensive knowledge and experience in industrial, commercial and investment real estate. A consistent achiever, with a record of integrity and dependability, combined with exceptional customer service experience in both Private and Public Sector real estate. Strong general business skills and a comprehensive understanding of financial statements, balance sheets, budgeting and forecasting demonstrated while a Partner, VP and General Manager of a plastic fabricating business with facilities in Canada. An excellent negotiator with solid interpersonal skills and reputation for "getting the deal done".
HIGHLIGHTS OF QUALIFICATIONS EXAMPLE

A Computer Science professional with extensive IT experience; 9 years Project Administration expertise
Applies knowledge and expertise to oversee aspects of technical and project management for high priority, complex IT projects
Manage and coordinate activities to ensure the goals and objectives of projects are completed on time and to standard or above
Led Ephone integration of the sales force, across Canada; 150 users within 6 months
Spearheaded all planning activities and deadlines for a new telephone switch transition involving significant contact information changes for 200+ employees
Collaborate with business leads and stakeholders developing and maintaining strong congenial relationship linkages to produce exemplary results
A team lead who takes the initiative, brainstorms and inspires employee optimization
Global experience; awarded Silver and Team Player Executive Leadership awards
With a bulleted format, limit yourself to a maximum of 6 -7 statements. In this example I wrote all the statements that pertain to the client's highlights, eight, and depending on the job being applied to, the most relevant six or seven statements will be used.
Profile Formula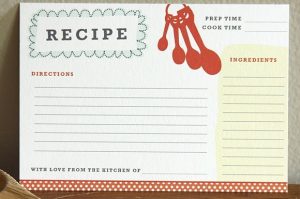 When using a bulleted style or a paragraph, follow this formula to construct your Profile.
the number of years experience and the industry and/or location where you spent them
a "personal wonderment" story or special knowledge area
another bit of uniqueness or niche skill you possess or have done
personal characteristics – not a grocery list – 3 qualities that relate to the objective
more characteristics if need be
miscellaneous – languages, awards, software knowledge, global experience, recently completed education