"You had written an article on Workopolis.com (click here to read this article) on words to improve a resume and it is one the most useful pieces of information I have come across in a long time. Looking for a job or transitioning into a new career can be frustrating and at times even depressing… thank you for the point of light at the end of the tunnel."
Cindy Massey, M.Ed., Sammamish, WA
PROFESSIONALLY WRITTEN RESUMES LANDS MORE JOB INTERVIEWS

A professional resumé captures the essence of who you are and what you bring to the position.
While you have been busy working, resume writing has changed. Now you want or need a new job or career. The thought of writing your own resume may be somewhat daunting. Where to start? How do you do it?
Your resume is a legal document that is your passport to the new world of getting an interview for the job or career you desire.  A resume is an investment in your career.
•    Formatting is crucial to having your resume read all the way through.
•    Resumes are accomplishment based statements that speak to an ACTION + RESULT.
•    Identifying transferable skills and the role your strengths play in modifying your skills must be articulated.
•    A resume is written for the reader so each resume you send out must be tailored to address the requirements of the posted position.
•    Click here for tips on Resume Writing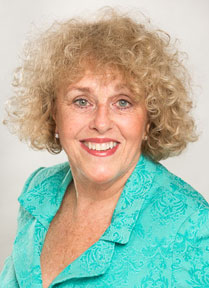 Colleen Clarke has been writing resumes for recent graduates and middle to senior managers and has assisted over 7500 people through their time of career transition as a Career Specialist. She has written hundreds of resumes and proofed and edited hundreds more, from every walk of life, at every level within organizations, associations, Not for Profit, and for government, media and the trades.
Colleen is an author, a columnist and an ESL instructor. She writes for Canada's national newspaper, The Globe and Mail, as a workplace advisor for the column 'Nine to Five.' She has prolifically written articles and columns for numerous job search sites, commuter newspapers and magazines.  She is a best selling author of Networking How To Build Relationships That Count and a ebook: How To Get a Job and Keep It.
Colleen Clarke is "your resume pro."
When looking to have a resume written, you want someone who can:
•    delve deeply within the foundation of your skill set and accomplishments
•    pull out your "professional wonderment"
•     find your magic and
•     articulate your accomplishments convincingly so hiring managers can see instantly what you can do for them.
Only a Career Specialist and a Writer can achieve the level of excellence you require.
A well scripted resume gives you confidence and a sense of pride. It highlights your true self and makes you proud to market yourself. A well scripted resume gets you the interview.
The Professional Resume Process
Question: "What is involved in writing my resume with you? How does the process work?"
Answer: "Depending on the condition of your existing resume, it usually takes between two and a half to three hours for us to write the first draft of your resume. We sit together in person, on skype or on the phone."
I ask a million questions, I probe and I analysis, you talk and I write.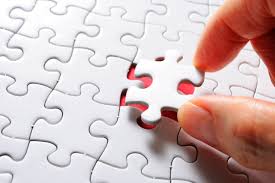 Our time together is not just writing your resume. It is building a jig saw puzzle of your life, piece by piece.
You rediscover aspects of your abilities, and yes, weaknesses, that you may have forgotten or under played. People have a way of taking what they do for a living for granted. "Oh, I just do such and such." Well, to the masses that is a pretty amazing contribution. I explain how to use accomplishments as Situation Action Result (SAR) stories in a job interview.
I edit the typed version word by word, line by line. The document goes back and forth by email until we are both 100% happy. I am available at no charge for minor updates in ensuing months.
Here's what Colleen Clarke's clients have to say about her professional resume writing services.

"I sent you an email while you were on Christmas vacation in California asking for help with my husband's resume as he had just been given notice. You helped while you were away and again when you returned to Toronto. We were so grateful for your willingness to help. I wanted to let you know that my husband landed a job last week. He passed his resume around and received an incredible amount of positive feedback and support from those he met with. Thank you for your help and support." M.J.wife of B.J.
"I truly thank you for your advice on my resume. As a result, I was able to secure a Sr. Financial Analyst/Assistant controller role with a handsome raise." Waqas, 2010
Get started today. Contact Your Resume Pro, Colleen Clarke at 416-686-3079 or resumes@yourresumepro.com
*Special rates are available for students and unemployed job seekers.